April 7, 2017 - 2:00pm PDT to

April 8, 2017 - 1:30am PDT
|
Richmond, CA
Preventing Violence and Fostering Hope
On April 7th, please join the City of Richmond Office of Neighborhood Safety (ONS) and the Alliance for Boys and Men of Color (ABMoC) for an important convening that will examine an innovative and nontraditional gun violence intervention agency within city government that is making a noticeable impact in what was once one of the USA's most violent communities.
Event Details
- Arrival Time & Networking 10:00 - 11:00 AM
- Understanding & Replicating ONS North Richmond Young Adult Empowerment Center 50 Silver Avenue, Richmond, CA. 94801 11:00 AM - 2:00 PM (Lunch Provided)
- Scaling & Strengthening ONS Richmond City Hall, City Council Chambers 440 Civic Center Plaza, 1st Floor, Richmond, CA 94804 2:30 PM - 5:00 PM
Click here for more information and registration. 
Later that evening, the RYSE Center hosts the "Be A Kid: Rich City Blues" fundraiser and reception from 5:30-9:30pm. Click here for more info!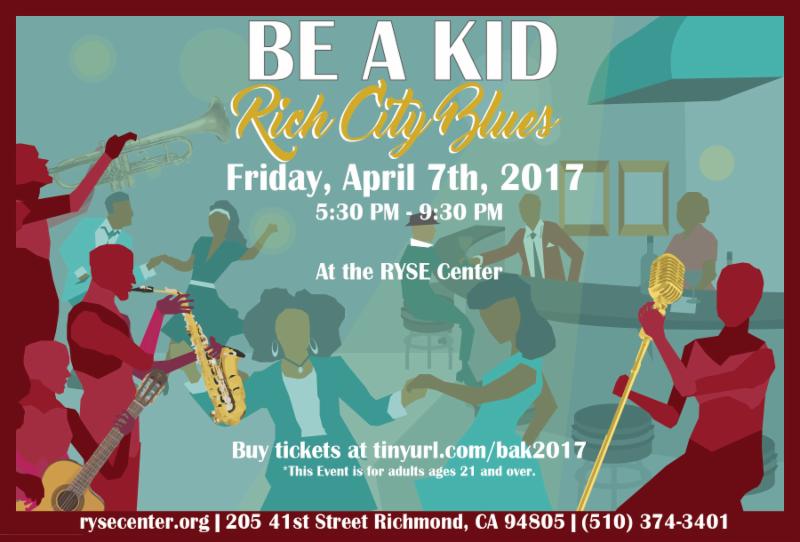 Register for event

→
"Add event to calendar" feature is supported for iCal, Outlook, Google, and Yahoo calendars only.